Benefits of Dental Implants

Richmond, VA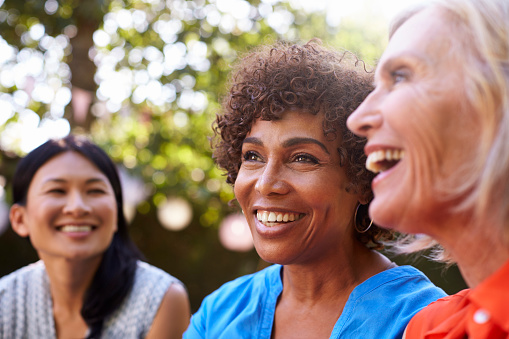 While many people are familiar with dentures for their tooth replacement, some are not as familiar with the newer tooth restoration choice of dental implants. Dental implants are the preferred method to replace missing teeth in restorative dentistry. There are numerous advantages to choosing dental implants to replace your missing teeth.


Dental Implants Provide a Permanent Tooth Replacement

A dental implant is surgically embedded into your jawbone. Typically made out of titanium, the implant fuses with your jawbone. This makes for a new, and permanent, tooth root. Unlike dentures, which you must remove, dental implants are stable and secure in your mouth.


Dental Implants Look and Function Like Real Teeth

Sometimes when people have dentures their teeth look awkward or oversized. That is not the case with dental implants. They are made to look and function just like your natural teeth. The dental crown that goes on top of your dental implant will be created to be the same size and color as the rest of your teeth. Dental implants restore your bite force, so you are able to bite and chew with a full set of teeth again.


Dental Implants Are Easy to Maintain

Unlike dentures, dental implants are easy to maintain. There are no special cleaning products, soaking routines, or special brushes or tools to purchase. Dental implants should be cleaned the same as your natural teeth. Simply brush your teeth twice a day and floss once per day. All you need to do is maintain your regular oral hygiene routine. Regular six month dental visits are recommended as well.


Dental Implants Prevent Bone Loss

One aspect of dental implants that not everyone is aware of, is that dental implants help protect from bone loss. When we lose teeth, our jawbone begins to deteriorate. That is why when we don't have teeth our mouth begins to have a sunken appearance. Teeth help keep our jaw and facial shape intact. When we have teeth, including dental implants, our jawbone is continually supported so it can continue to be strong.


There Are Many Kinds of Dental Implants

A single dental implant consists of one post, to replace one missing tooth. If you are missing several teeth, a multiple tooth dental implant would be a suitable choice for you. We also offer our patients implant supported dentures and the All-on-4® Treatment Concept. Dental implants are just as unique as you are; we have different kinds of dental implants for different types of tooth loss.


Dental Implants Can Last a Lifetime

Probably the best part about dental implants is that they are known to have up to a 98% success rate and can last a lifetime!

At Riverwind Dental we just can't say enough good things about dental implants. If you have missing teeth and are thinking about doing something about it, please contact our office at (804) 280-0853. We'd love to help get you started on replacing your missing teeth today.