Restorative Dentistry

Richmond, VA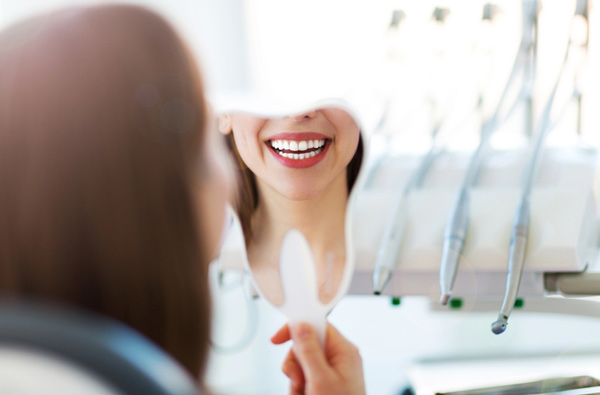 At Riverwind Dental
The ultimate goal of restorative dentistry is to repair or replace any missing or damaged teeth. These procedures not only improve your oral health but also restore your smile. The most common restorative dental procedures include dental implants and dental crowns.

Dental Crowns

Think of a dental crown as a 'cap' over a damaged tooth. Dental cement is used to permanently bond the crown with the tooth. With good care and routine maintenance, dental crowns can last for up to 30 years. The material for dental crowns is usually porcelain, but dentists may use zirconium, gold, and ceramic depending on the patient's needs and preferences. They can withstand the constant biting and chewing forces in the mouth.

Dental Implants

Dental implants have revolutionized restorative dentistry because they are the closest prosthesis we have that can perfectly mimic the look and feel of real teeth. They require surgery, which involves drilling into the jawbone for the implant. This is followed by installing an abutment, which serves as the interface with a dental appliance, such as a dental crown. Dental implants generally have an extremely long lifespan of up to 30 years or more if they are well maintained. The patient must have sufficient jawbone density to support the implant. Tooth loss often results in the loss of bone density, which may require bone graft surgery.

Dentures: Complete, Partial, and Custom

Unlike dental implants, dentures are removable appliances that can replace missing teeth. Patients can choose from many types of dentures, including partial and complete variations. The average lifespan of a denture is about 10 to 15 years, with good maintenance. 3D images of your mouth must be generated to create custom-designed dentures for a perfect fit.

Dental Bridges

Dental bridges are temporary fixtures that can replace multiple teeth. They may require more frequent replacement, often in seven to 10 year intervals.

Inlays and Onlays

Both inlays and onlays are used to fill cavities when the existing tooth is no longer sufficient enough to support a regular filling. An inlay is placed inside the tooth cavity, while an onlay replaces the tooth's cusp. Some people often confuse crowns with inlays and onlays. A crown will cover the entire biting surface of the tooth.

Tooth Extraction

In some cases, some teeth may require removal if they have been damaged beyond repair. These teeth can provide a good spot for bacterial growth and lead to infections. This is why it may be recommended for patients to undergo tooth extraction.

Root Canal

The primary goal of a root canal is to get rid of bacteria, prevent infection, and save the natural tooth. This procedure involves the removal of the infected pulp and nerve in the tooth's root. Some patients may be given anesthesia to make the procedure less painful. Wondering which dental procedure is ideal for you? Contact our friendly dentists, Dr. T. James Dix and , by calling us at (804) 280-0853.