Tooth Extraction

Richmond, VA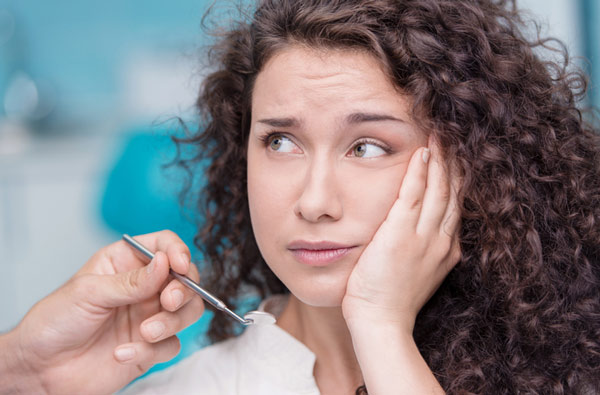 Tooth decay is one of the common reasons for extracting a tooth; visit us at Riverwind Dental for your tooth to be extracted. This procedure enhances your oral health and makes way for appropriate dental restorations.

Our dental professionals first examine your teeth and gums before performing tooth extractions. Whether you are a child or an adult, your tooth may have to be extracted in various instances.

If the tooth of a child is extracted, there might be no need for additional procedures, because the child's permanent tooth will come in. For most adults, tooth extractions are usually followed by dental restorations, enhancing their oral health.


Do I Need a Tooth Extraction?

Our dental professionals recommend tooth extraction in different circumstances. One of them is when you have overcrowded teeth. This condition not only affects your smile, but it also disrupts the alignment of your teeth. Thus, you may have to have some teeth pulled.

Most people get their teeth pulled as a result of tooth decay. When dental plaque and tartar accumulate on your teeth and gums, it allows bacterial activity that causes tooth decay. And when the tooth structure is excessively damaged, there is no other remedy but pulling the tooth. If there's just one or a few teeth extracted, they may be replaced with implants and crowns, but if there are many teeth extracted or all of your teeth extracted, then dentures would be ideal.

If your tooth gets broken or chipped and there is no hope for repair, it can be extracted, and then an artificial tooth can be used as a remedy. Also, extractions may be necessary where wisdom teeth are taking too long to come in.


Types of Teeth Extractions

Tooth extractions are generally quick. Our dental specialists make sure that they provide you with proven aftercare tips that will help ensure a fast recovery. These are the two types of tooth extractions you should be aware of.


Simple Extraction

Simple extractions refer to the pulling of teeth that are visible in your mouth. They are the most common type of tooth extraction. They are usually performed in-office using forceps and you are free to leave when the bleeding stops.


Surgical Extraction

This type of tooth extraction refers to when the tooth is not visible in your mouth. For instance, if you have an impacted tooth, it may take a surgical operation to get better access to the impacted tooth before extracting it.


Is a Tooth Extraction Painful?

Our dental professionals typically perform this procedure with anesthesia. And this keeps you from feeling pain. In some cases, the patient may be sedated, especially if they have overwhelming anxiety.


Can Teeth Extractions Treat Gum Disease?

Gum disease is one of the most dangerous oral diseases out there. From the early to the medium stage, there are usually no symptoms, but then enough damage is meted on your gums and teeth to warrant pain.

If your teeth are shifty or damaged by gum disease, getting them pulled is not enough remedy. You also have to clean up the gum pockets and have a restorative procedure performed.

Tooth extraction is typically performed when your tooth is damaged beyond repair. Come to our office at Riverwind Dental to have your tooth extracted by our dental specialists. You can contact us at (804) 280-0853.